Western PA CoC Coordinated Entry Committee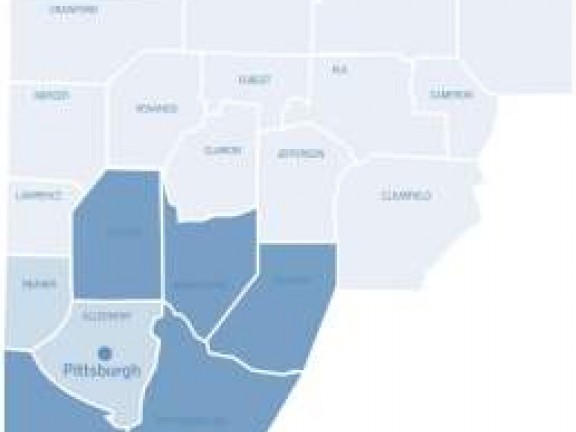 The Western CoC Coordinated Entry System (CES) coordinates and manages access, assessment, prioritization and referral to housing and services for any person(s) experiencing or at imminent risk of homelessness in the following counties: Armstrong, Butler, Cameron, Clarion, Clearfield, Crawford, Elk, Fayette, Forest, Greene Indiana, Jefferson, Lawrence, McKean, Mercer, Potter, Venango, Warren, Washington, and Westmoreland.
Participation in CES is required for all projects funded by HUD Continuum of Care or Emergency Solutions Grants (including those administered by the Commonwealth of Pennsylvania) and strongly encouraged for all other housing and service providers in order to ensure equitable and coordinated access for all.
The Western CoC Coordinated Entry System has taken a 'No Wrong Doors' approach which means that a client can approach an agency with a problem that needs to be addressed and get referred to the services that they need as it related to homelessness. This process starts at the designated assessment centers that are in each county of the Western CoC. See Attachment B of the Coordinated Entry Policy for a current list of assessment centers and their hours of operations.
Key elements of coordinated entry include:
ACCESS
A well-designed programmatic entry and/or access system across the geographic region
Provides complete coverage over the entire geographic area claimed by the CoC
Linked to local outreach programming
Inclusive of all subpopulations, including those experiencing chronic homelessness, Veterans,
families, youth and survivors of domestic violence
Removes the delay in accessing emergency services such as shelter and includes a means for
individuals to access these emergency services 24 hours per day
Provides protocols to ensure the safety and confidentiality of individuals seeking assistance,
including victims of Domestic Violence
Ensures Fair and Equal Access to housing for all people located within the CoC's geographic area
Provides comprehensive marketing of the system to ensure people throughout the CoC's
geographical area are aware of the Coordinated Entry System and how to access it
ASSESSMENT
The use of a standardized assessment tool to assess consumer needs
Utilizes a person-centered approach
Incorporates cultural and linguist competencies
Contains a plan for the CoC to engage in ongoing planning with all stakeholders utilizing the
Coordinated Entry process
PRIORITIZATION
Prioritization of consumers with the longest length of time homeless and most barriers for housing
opportunities available within the COC
REFERRAL
Referrals, based on the results of the assessment tools, to ALL homelessness assistance programs
(and other related programs when appropriate)
Provides a referral protocol to ensure that the programs accept all eligible referrals and rejections
are justified and rare
Reduce, limit and remove barriers for individuals to access housing or services
Ensure a housing first approach is used throughout the CoC
Ensure that the process incorporates the participant's choice
Capturing and managing data related to assessment and referrals in a Homeless Management
Information System (HMIS) and utilizing that the information to guide homeless assistance planning
and systems change

PLEASE NOTE: If you have any questions about Coordinated Entry, or perhaps a suggestion on a potential training topic or overall change to the system, you can follow this link to a form for submissions to the Committee. Instructions on how to complete the form can be found here.